Thursday, March 21, 2013
The Wholly Guacamole/Jennie-O Giveaway
Hosted by Mommy Lesson Plans
Classic Guacamole
by Wholly Guacamole® brand
There are all kinds of great ways to use Wholly Guacamole® Classic dip besides just a dip with chips. You can put it on your eggs in the morning to start your day off right. You can put it on your sandwich at lunch instead of mayo, or you can use it on a baked potato for dinner instead of sour cream. When the people at Wholly™ brand say, "Dip it. Top it. Spread it. Love it," they aren't kidding! There are so many ways to use Wholly Guacamole dip, check out these tasty recipes and add a little green to your next meal!
All Natural Turkey Burgers
Grill or fry these juicy quarter-pounders as a better for you choice for your family.
Product Features:
Gluten Free
All Natural
Twelve 1/4 lb. burgers
50% less fat than regular ground beef
Sunday, March 17, 2013
The Yum Earth Giveaway Hosted by Mommy Lesson Plans and Must Love Freebies
The company provides a better alternative to candy. All of their candy is made from healthy ingredients. They are made from real fruit extracts rather than of high fructose corn syrup and artificial dyes. They are also gluten and peanut free. YumEarth Naturals Sour Beans are dairy-free, fat-free, and soy-free. The Sour Beans come in a pouch with ten little snack packs. Each snack pack has 100% of daily vitamin C. I am so delighted to be providing my kids candy that actually helps keep them healthy. I also like that each snack pack is less than 70 calories,which is perfect for those late night candy cravings.
More information and a store list is available at
http://www.yummyearth.com
You can also find them on
Facebook
and Twitter
@YumEarth.
To learn more, read the reviews by
Mommy Lesson Plans
and
Must Love Freebies.
Wednesday, March 6, 2013
The BookLingual Giveaway Hosted by Mommy Lesson Plans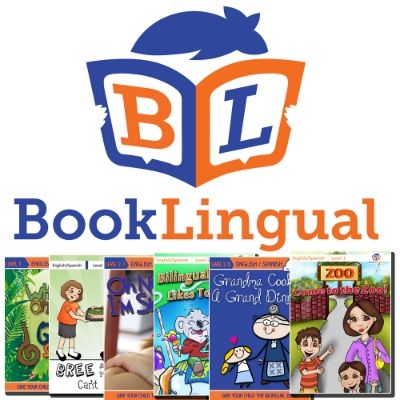 BookLingual ebooks are exclusively conceived to help girls and boys learn Spanish through fun reading. The books are intuitively designed and based on research to speed up language education - even if you don't speak Spanish. Rather than making language lessons a chore, BookLingual is structured to help children build a love for reading through picture books. BookLingual is starting its full program, which will include 32 different eBooks, a Parent's Guide, and Super-Quick Guide to Spanish on March 18th. BookLingual currently has a special going on. You can get the entire series for only $32, which is a steal compared to it's usual price of $99. I would also like to mention that 5% of their sales goes to charities like St. Jude's. For the giveaway, BookLingual is offering the same package that
Mommy Lesson Plans reviewed
. That's six books and two manuals. Enter through the giveaway tool below.
Saturday, March 2, 2013
http://jmanandmillerbug.com/2013/02/rediscover-your-love-of-reading-with-a-kindle-paperwhite-giveaway.html
Enter To Win A Kindle Paperwhite. Thank you. Jerri Davis